Achieve Success for Your Next IoT Project
Get Your Free Copy of "
7 Considerations for Successful Cellular Development."
Cellular development can be difficult, but this white paper from the experts at NimbeLink provides a roadmap for success and will accelerate your time to market!
Download this white paper to understand the best practices in these areas:
Selecting Antennas
Logging AT Commands
Creating a Network Monitor
Enabling FOTA Updates for the Device
Enabling FOTS Updates for the Module
Designing Power Circuitry
Simultaneously Developing the Device and the Back-End Protocols
You'll learn why each consideration is important to the overall success of your IoT product, and find links to how-to documents and videos that simplify cellular design and implementation.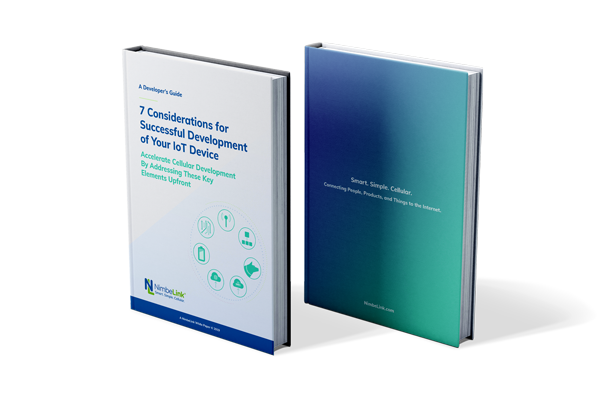 Fill out this short form.